Apartment Clean Outs in Miami, FL
Top-Rated Apartment Clean Outs in Miami
At HSDO Pros Junk Removal, we understand how stressful sorting through and getting rid of apartment junk can be. With a busy home and work lifestyle, cleaning out your apartment should be one of the least of your worries. Additionally, cleaning out past tenants' junk out of apartments can be a well-dreaded process for property managers. Our team is here to solve apartment clean outs in Miami, FL for both commercial and residential clients! With the right experience and knowledge in our clean out services, we complete the job from start to finish without missing a mark.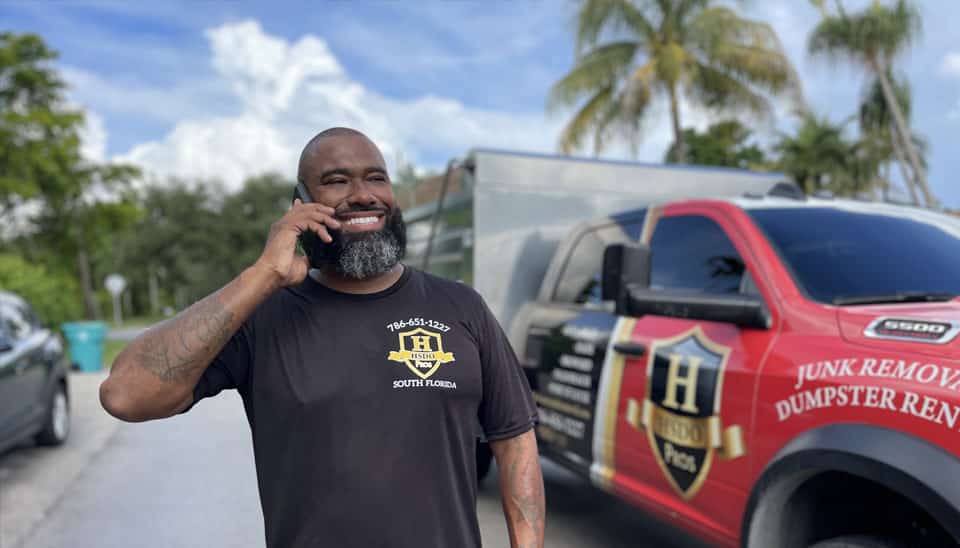 Why Us for Apartment Clean Outs?
HSDO Pros Junk Removal is among the top national companies that clean out apartments for many reasons. Being full-service, we make your job most easy on you by tackling all your junk lifting, loading, removal, and disposal in a prompt and friendly fashion. We also offer a variety of services, ranging from clean outs to appliance removal. And to top it off, we do it at the most reasonable prices!
Instead of charging you numerous service fees, we simplify your apartment clean out cost by including your total price in a quote. Our system for all services is volume-based, so you're only paying for how much junk you have! We also make sure to present your quote in advance at no extra cost so you know what to expect.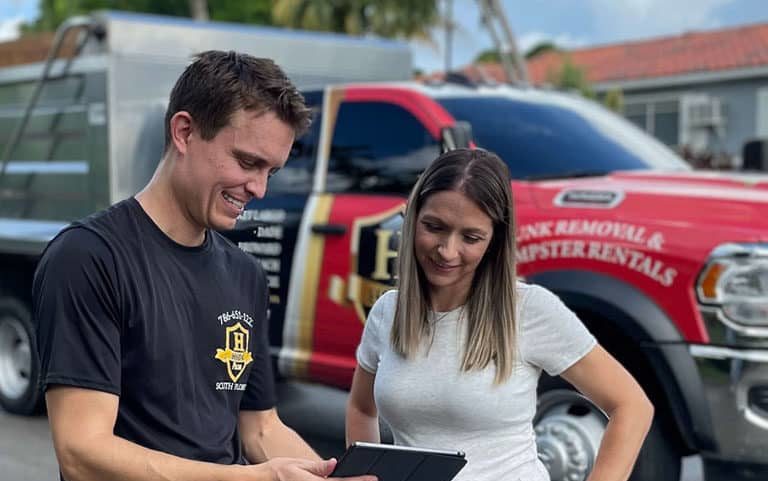 Our Process
It all begins when you schedule your appointment for apartment clean outs in Miami, FL. You can either call us or book us online!
Before your appointment, someone from our team will reach out to give you a pricing estimate based on your job.
Upon departing for your appointment, we'll call you to let you know. Once haulers arrive, they'll observe your amount of junk and give you a firm quote based on that!
Lastly, we just need your approval on the quote so that haulers can begin your apartment clean out.
Furniture Removal in Miami
Whether a past tenant left behind furniture or you're tired of your own, the HSDO pros can tackle the heavy lifting and removal of it. Our professional team assures prompt arrival and fast service! Once you approve the quote with our team, they'll begin the process by working together to haul out your unwanted furniture. After loading the items on trucks, they'll clean up your apartment in any other means necessary, picking up any other junk and sweeping up leftover debris. Then, they handle the disposal responsibly through donating or recycling of the furniture! If the items are in fair condition, we'll have them donated, whereas haulers will take them to a recycling center if they're damaged.
About Us
At HSDO Pros Junk Removal, we're your friendly neighborhood junk haulers providing top-tier customer service. Our professional haulers understand rental property standards and have plenty experience in apartment clean outs in Miami, FL. That's because we always train and teach our staff to perfect every step along the way in every service we offer! Our company is locally-owned, but gladly offers same and next-day service for residents and business owners in Dade and Broward County. To see more areas we cover, click here.
Our company doesn't just keep your best interests in mind– it does the same for the environment! We've seen the bad and the ugly hen it comes to landfill dumping, and chose more eco-friendly disposal methods instead. That's why we donate and recycle any junk that we can from every pick-up we do.
What Are You
Looking For?