Hot Tub Removal in Miami, FL
Professional Hot Tub Removal and Disposal Service
If you've ever had a hot tub unexpectedly break down on you in Miami, you know the true inconvenience it can be. First, there's the question of how to get rid of it. Taking on the job yourself may be more cost-effective, but it's a hard day's work that requires plentiful time and proper equipment. On the other hand, finding a hot tub removal team can be challenging, and the price can be difficult to digest. Nevertheless, our highly rated jacuzzi removal checks every box, from demolition to disposal! Not only that, our team does it all at a fair, all-inclusive price. That way, you can have your new Miami hot tub installed and ready for friends and family in no time!
Let's not waste any more time– if you need hot tub removal in Miami, FL ASAP, call or book us today! Open 7 days a week, we try our best to serve all customers on their time. Oftentimes, we can even provide same and next-day service!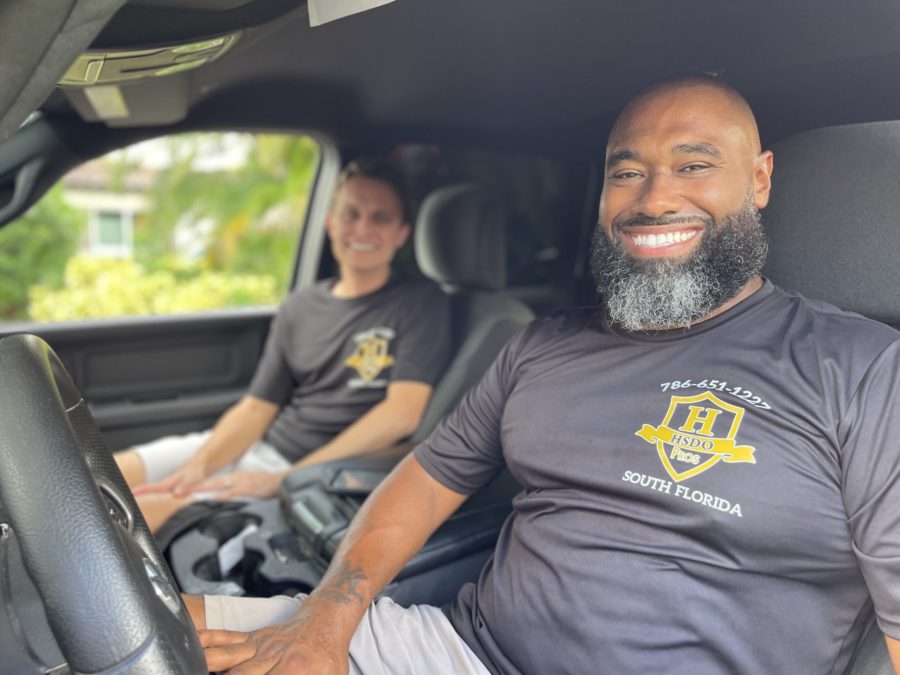 Why Us?
Hot tub removal in Miami, FL with HSDO Pros offers the top solution to a broken or unwanted hot tub. As a full-service team, we complete the job from beginning to end in a timely, professional manner. You can trust us too, as trained professionals, we specialize in many different services. After all, the easiest way to dispose of a hot tub is counting on our trusty team to take care of it for you!
As a local business, we like to keep pricing honest and simple. With our upfront hot tub removal pricing, you won't have to stress all day over the projected cost! In fact, before clearing the job with you, we'll fully disclose your total rate so that you can approve it. All our rates are volume-based, depending on the size of customers' jobs.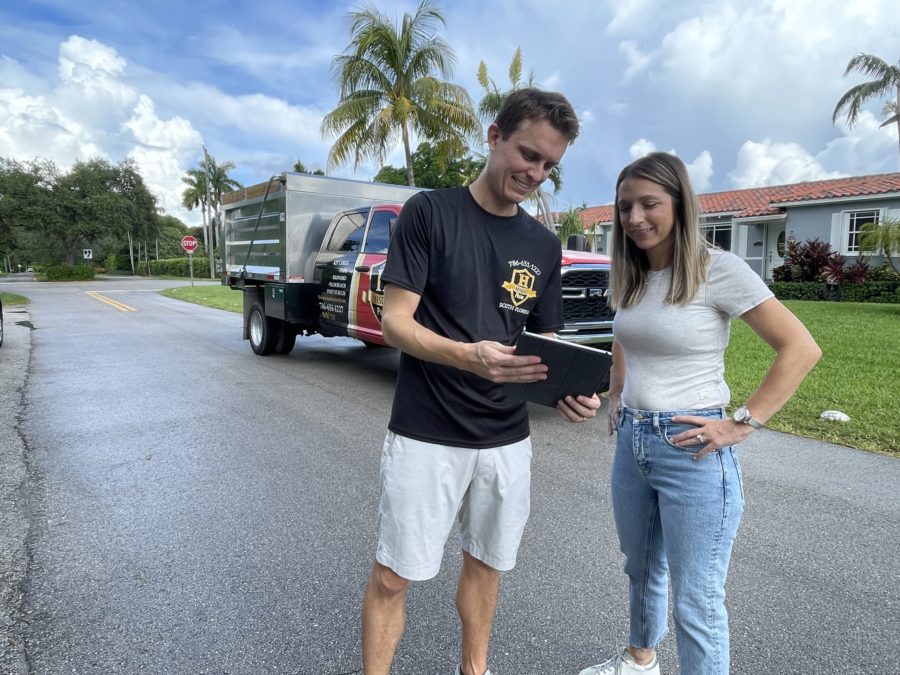 Our Process
To schedule our hot tub haul away service, call us today or book us online!
Before the time for your appointment rolls around, we'll contact you to discuss the job and pricing. That way, we both know what to expect!
Our crew will be there shortly! They'll arrive on time, giving you a call when on the way.
Upon arrival, haulers will briefly talk over the job with you and give you a firm, no-cost quote from there.
Last but not least, it's time for your approval! If you're satisfied with the price, let the crew know so that they can begin right away.
Wooden Hot Tub Removal in Miami, FL
You may be looking at your broken wood hot tub thinking, removing this can't be easy. Well, with our pro-grade equipment and skilled crew, it's simple! With extensive experience in light demolition, we get the job done quicker than you'd expect. What's even better, is that we reuse your hot tub debris so they are not put to waste! Hot tubs are made of many different recyclables, from electrical wiring to wood. That's why we work with several recycling centers in our area that make this possible.
Before breaking down the hot tub, we'll first make sure all the electrical equipment is disconnected. Then, we move on to removing any outside covering protecting the jacuzzi shell. After setting those parts aside, it's time to saw! Don't worry, we'll be wearing protective gear throughout this entire process. Using saw tools, our team will cut through your vinyl, plastic, or fiberglass jacuzzi bed as well as the wood foundation. Once all the parts are cut into manageable pieces and round up, haulers will drop off the pieces at a recycling center! By compressing and reprocessing the different hot tub debris accordingly, on-site workers will have all the materials prepped and ready for selling and reuse.
About Us
Welcome to HSDO Pros, where all of your junk removal needs in Miami Beach will be met! Family and locally-owned right in Miami, our company gives customers a perfect service experience that simply can't be beat. We put you first by adjusting to your schedule, needs, and even location. Our team follows through with consistently professional, yet friendly service and gets the job done fast! Whether you're seeking a clean out or hot tub removal in Miami Beach, FL, we'll check every box, ending your service with a quick sweep-up.
Instead of taking shortcuts by leaving customers' junk at city dumps, our team takes a more thoughtful, eco-friendly approach. We care for the health and beauty of our beaches and communities, and in an effort to keep it up, we recycle and donate anything possible! By donating usable items locally, we also help those in need.
What Are You
Looking For?