Mattress Removal in Miami, FL
MATTRESS REMOVAL IN MIAMI, FL
Chances are, when you went to bed last night, you slept on a mattress. After all, nobody likes getting their shuteye on a cold, tough floor. It's clear that mattresses are important parts of our day-to-day life because they're comfortable and allow us to rest up. However, if you have a mattress that doesn't make you comfortable, then what's even the point of having it? If you have reached a point in your life where you need to get rid of a mattress, then HSDO Pros Junk Removal is here to help! Our mattress removal in Miami, FL is available now!
Removing mattresses in Miami, FL is no problem for our team of professionals. We have hauled away mattresses before, and we'll do it time and time again. In other words, you can trust us to have the experience needed to get the job done right. Best of all, you won't have to do any of the work yourself, meaning you can just watch some television while we're at your service!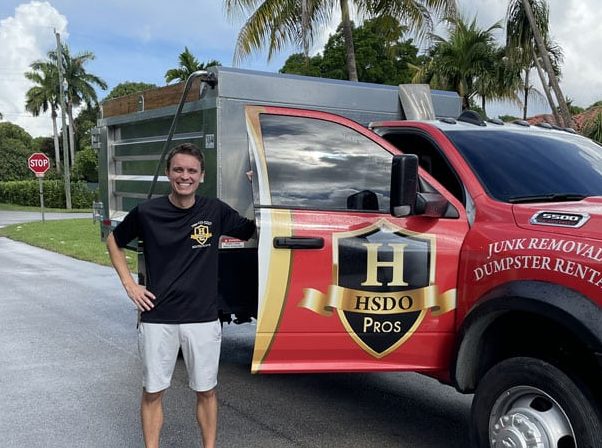 Why Us for Miami Mattress Removal?
Removing mattresses on your own is no fun! Even if you only need to part ways with one mattress, your work is already cut out for you. You have to lift the mattress up—a very difficult feat for just one person to handle—and you have to haul it out of your house. In order to do this, you have to navigate through tight doorways and halls. Then, you have to put the mattress onto the curb, assuming local trash pickup services will accept it. If they won't, then you'll have to find an appropriate disposal site, too. All of this to remove one mattress! It only gets worse if you need to remove multiple mattresses at the same time!
It's clear that professional mattress removal in Miami, FL is preferable to doing the work yourself. Now you might be wondering—which junk removal company is the best choice? Of course, we recommend that you choose us, HSDO Pros Junk Removal. Our employees are fully trained professionals that live in your community. So, if you like being served by your neighbors, we're a great pick for you. We'll stay true to our promises of excellent service by showing up on time, wearing clean uniforms, and always treating you with kindness and courtesy. We'll stay focused on the work, too. Our team doesn't drag their feet—instead, they stay focused on the word so your mattress can get out of your hair ASAP.
Scheduling mattress removal in Miami, FL is a simple process. HSDO Pros Junk Removal doesn't want you to suffer any headaches just from trying to book an appointment, after all. So, ready to get started? If so, feel free to give us a shout by contacting us online. Or talk to us over the phone by dialing 786-651-1227. We'd love to get to know more about you either way!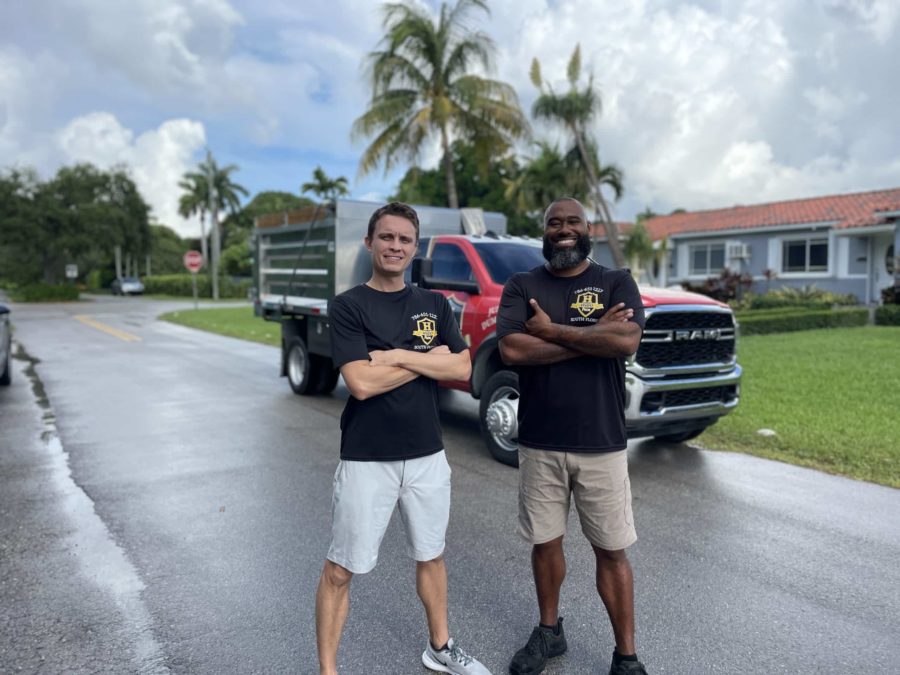 Mattress Pick Up Pricing
Did you know that mattress removal in Miami, FL is more affordable when you choose a local business like HSDO Pros Junk Removal? It's true, and it all boils down to the fact that we're not a franchise. Franchises have to pay more money just to be part of a larger brand. So where do they make this extra cash? Simple—by charging their customers more money. Customers like you! That's why, sometimes, you'll find that the "big box" businesses sneak hidden fees onto your final bill. We don't think this is very fair at all, which is why we strive to offer you better deals on similar services!
Our no-nonsense pricing model is based on the volume of junk we take away. Simply put, just show us how many mattresses (or similar items) you want us to remove at the beginning of your appointment. After we estimate how much truck space it will all use up, we will let you know what you'll owe us upfront. Approve this price, and we'll lock it in. Now you don't have to worry about any hidden fees or surcharges from start to finish!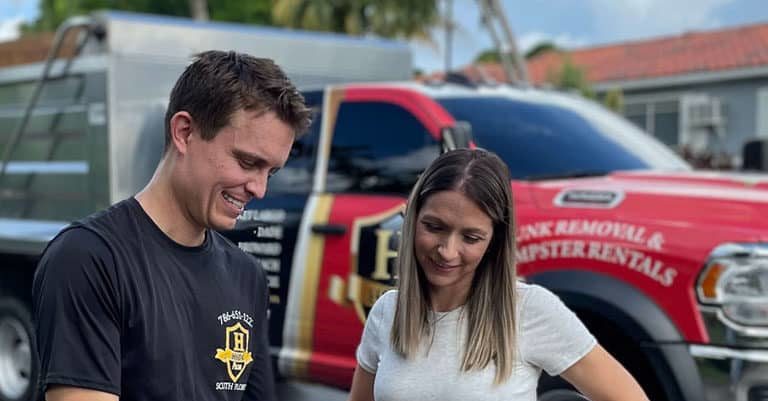 How Mattress Disposal Works
Keep your phone's ringer on. We will call you when we are on the way! You will receive our courtesy call approximately fifteen minutes before our arrival.
After we have arrived, show us any mattresses you would like us to remove. Then, approve our upfront service quote, and we will begin our work.
Our employees will carefully guide any unwanted items out of your house. We will take extra care to make sure we don't scrape the walls or floors.
Finally, we will accept your payment, say goodbye, and head out. Another successful job completed by HSDO Pros Junk Removal!
Disposal of Your Old Mattress and Box Springs
After we have taken away your mattresses, box springs, bed frames, and other related items, what happens next? Where do all of those items go? The easy way out would be for us to dump everything we collect at the landfill. While it's true that we have to go to the landfill from time to time, we try to minimize these trips. In fact, we diligently sort through everything we collect in search of items that can fit into two categories: recyclables and donatable goods.
Did you know your mattresses can be recycled? It's true. Consider the plastic, rubber, and metal parts that a mattress is made of. These are all components that can be recycled and turned into something new. In addition to this, mattresses and other related items can be donated. For example, donation sites such as Goodwill will happily accept lightly used furniture items, and beds and mattresses are no exception to this rule. Donating these items isn't just good for the environment. It's also good for those in the community who rely on the discounted items in thrift stores to get by. Let's help them out together!
About Us
The best local service is provided exclusively by HSDO Pros Junk Removal. For years, we've served our community, netting us the professional experience we need to serve customers like you the right way! Of course, a job well done involves more than just working hard. It also includes fair prices and friendly service, and we excel in providing these to our clients, too. So when you have a mattress or something else you'd like to get off your property, don't wait to give us a call! Our mattress removal in Miami, FL is available now. We even offer same-day and next-day appointments!
What Are You
Looking For?