Office Cleanout Services in Miami, FL
Are you relocating or closing down your office location? We provide full-service office junk removal so that you don't have to waste a moment on your time on the cleanup process!
Full-Service Dade and Broward County Office Cleanouts
Deciding to go fully remote for your organization sounds like a great idea- until you realize you're responsible for cleaning out the entire office space. With countless responsibilities on your hands as is, this task can be seriously overbearing and challenging to address! That's why the perfect solution is to call us for office cleanout services. At HSDO Pros Junk Removal, we provide countless customizable services, with office cleanouts just being one of them. In all that we do, we bring with us positive attitudes, a strong expertise, and a significant commitment to get the job done on your terms. That's because we always put you first! In an effort to keep your best interests in mind, our crew adjusts to your schedule and location while listening to your input in detail.
Are you in need of a service on a tight deadline? That's no problem with us! Our company is open everyday, excluding holidays, to ensure the most prompt and convenient service for you. For same or next-day service you can count on, call us today!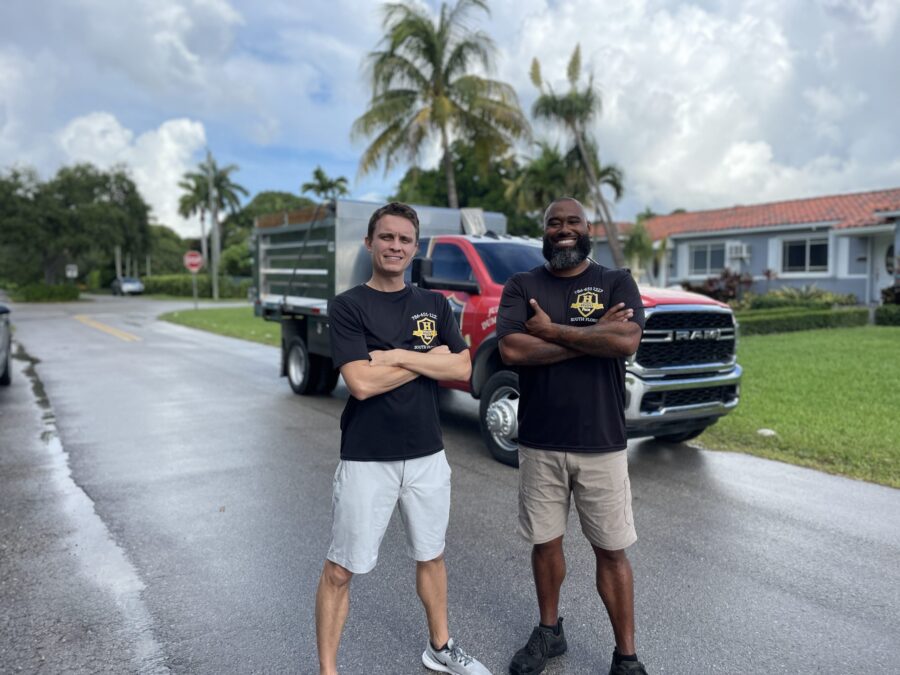 Why Us for Office Cleanouts?
If you're looking for an easy way out of from all that office junk removal on your hands, we have good news. The team at our company is proud to take on office cleanouts from beginning to end! Being full-service, they never leave until the job gets done fully and properly. We're not intimidated by bulky junk either- our pros have all the knowledge and resources necessary to get it done risk-free.
The Process
To begin the process for our top-notch office cleanouts, we need to get you scheduled! Simply dial our number or book online to get started now.
At this point, you can expect a call from us to talk about the job! After understanding the scope of the job, we can give you a free pricing estimate.
As soon as haulers are on the way to your appointment, they'll call you to let you know! After arriving on time, they'll ask to see your junk load.
Based on your junk volume, our crew will give you a fair price free of additional fees. If you approve of our rate, just let us know!
Finally, once you agree to the price, we'll get started on your office cleanout services!
Office Desk Removal in Dade and Broward Counties
If you're in need of an office cleanout, we assume that you need lots of furniture hauled away. From desks to filing cabinets, offices are packed of heavy furniture items that can be very dangerous and difficult for the average person to lift! But don't worry- that's why we're here. We bring all the right equipment and strength to quickly get rid of your office furniture. However, we don't look at "getting rid of" things the same way others do. As an eco-friendly business, we take on recycling and donating to put useful items to use! With us, your office furniture will be donated locally to benefit a friendly neighbor in your community.
At your appointment for office cleanout services, expect our crew to promptly arrive on time. After looking over your space to determine your volume of junk, they'll present you with a free, volume-based quote! Before getting started on that furniture haul-away, we just need you to approve the quote. From there, we can hit the ground running! We'll use any equipment necessary to haul your desks risk-free and load them onto trucks. Then, we'll load up any other remaining junk and end your experience with a nice sweep-up! After cleaning the floors of any dust and debris, we'll head to a local donation center to drop off your fairly-used office desks. For any other remaining furniture that the center doesn't take, we'll dispose of at a furniture recycling facility.
About Us
Have you ever felt tied down with junk that you needed to get rid of as soon as possible, but didn't have the time to address it? Take old furniture, for example. Saying goodbye to furniture is much easier said than done, as the items can be very difficult to lift and dispose of. At HSDO Pros Junk Removal, we pose the perfect solution to this common scenario: full-service junk removal! No matter what service you need and when, we're happy to serve you. As long as you're located in Broward or Dave County, we can address your service according to your needs in no time. As a local, family-run operation, we're dedicated to serving you! We've been working in your area for many years as well, so we understand your needs and circumstances better than the next guy.
Office Junk We Take
Desktop Computers and Monitors
What Are You
Looking For?