Shed Removal Services in Miami, FL
Our High-Quality Shed Removal Services in Miami, FL
If your old shed is damaged or on its way out, the best solution is to contact us for shed removal services in Miami, FL. Between breaking the shed down to disposing of all the debris, the process requires a lot of time, attention, and labor. With us, however, it's simple! Our crew comes to you on your schedule, quickly disassembles your shed, and handles the disposal responsibly. Depending on your shed's material, we'll drop it off at the proper recycling center. This way, wood, plastic, and metal gets re-used to preserve resources!
If you're on a tight schedule, you've come to the right place. Thanks to our 24/7 availability, we can get to your shed removal as early as today! Just call or book us online to get started.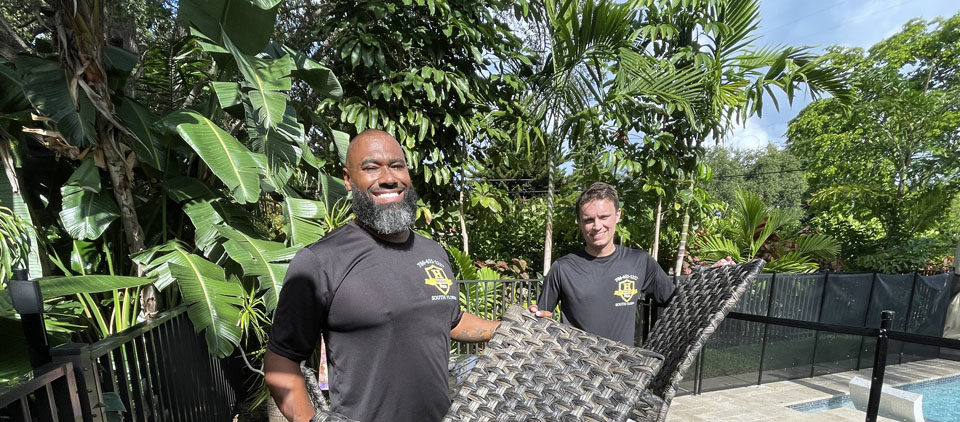 Why Us for Shed Removal?
Our Miami shed removal is professional, reliable, and full-service! In the field, we provide our team with the right tools and experience to handle our many services safely and with ease. Haulers work together to get it done fast while paying attention to detail so that no mark gets missed! All the while, you can sit back and relax while we do the heavy lifting.
Did you know licensed and insured shed removal services in Miami, FL could be fairly-priced? With our universal volume-based pricing, our rates are always reasonable, despite the service. We also give you an honest, upfront quote so you know what you'll be paying in advance! And don't worry– you won't be seeing any add-on fees from us.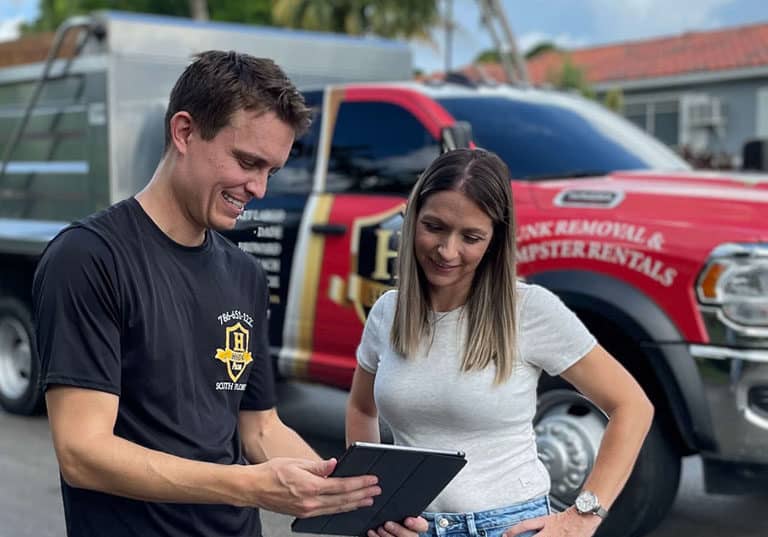 Our Shed Removal Process
To schedule your appointment for shed removal services in Miami, FL, call or book us online!
Our team will be in touch with you shortly to offer you a free service quote.
After the crew arrives on-time to your appointment, they'll present you with a free quote based on how much junk you need out.
Once you approve our quote, we can begin your shed removal!
Haulers will load up the trucks with your shed debris and head to a nearby recycling center.
Construction Debris Removal in Miami
All too often, shed demolition contractors neglect disposing of the debris properly when the job is done. They turn to dumping waste in landfills, or worse– leaving it on the street for the city to pick up. On the other hand, supporting our shed removal services in Miami, FL ends with safe and mindful debris disposal. With a mission to support eco-friendly practices in our communities, HSDO Pros Junk Removal keeps junk like construction debris out of Miami landfills!
Our Miami shed removal begins with disassembly. This looks different for different types of sheds, but would generally involve using our tools to remove screws and break the parts down. If need be, we'll break out our demo equipment to ease the process. Once the shed is broken-down into manageable pieces, we haul the debris onto our trucks and head to a recycling center near you. From there, we'll leave the different materials in designated construction debris piles so that every piece gets recycled!
About Us
When residents need shed removal services in Miami, FL, they can count on us. At HSDO Pros Junk Removal, we're a small, locally-owned business priding ourselves in our expert-level junk hauling services. With our affordability, accessibility, and professionalism, we believe our quality of customer care speaks for itself!  Regardless of the junk situation you're in, we're here to help. We gladly customize our services to fit your needs and cover a variety of service areas as well! To name a few, we serve Aventura, Pembroke Pines, and surrounding areas.
HSDO Pros makes eco-friendly waste disposal a top priority. After gathering and sorting through all your junk, we'll donate any items we can to directly give back to our neighborhoods. From there, we'll recycle most of the rest of the junk and responsible dispose of the rest!
What Are You
Looking For?