Junk Removal Services in Hollywood, FL
JUNK REMOVAL SERVICES IN HOLLYWOOD, FL
For the rest of the world, Hollywood is a word that's synonymous with big budget movies, actors and actresses, and glamor. However, those who live and conduct their business here in Hollywood know it's more than a place for movies. It's a place to enjoy day-to-day life, whether you're relaxing at home, running a company, or something else. We want to help you make the best of your time, which is exactly why we provide junk removal services in Hollywood, FL.
HSDO Pros Junk Removal is the place you should call when you have unwanted clutter that you can't bear to keep around any longer. We boast a team of professionals that know how to clean up junk fast. So when your schedule's tight, count on us to be there soon and to complete the job in a timely manner!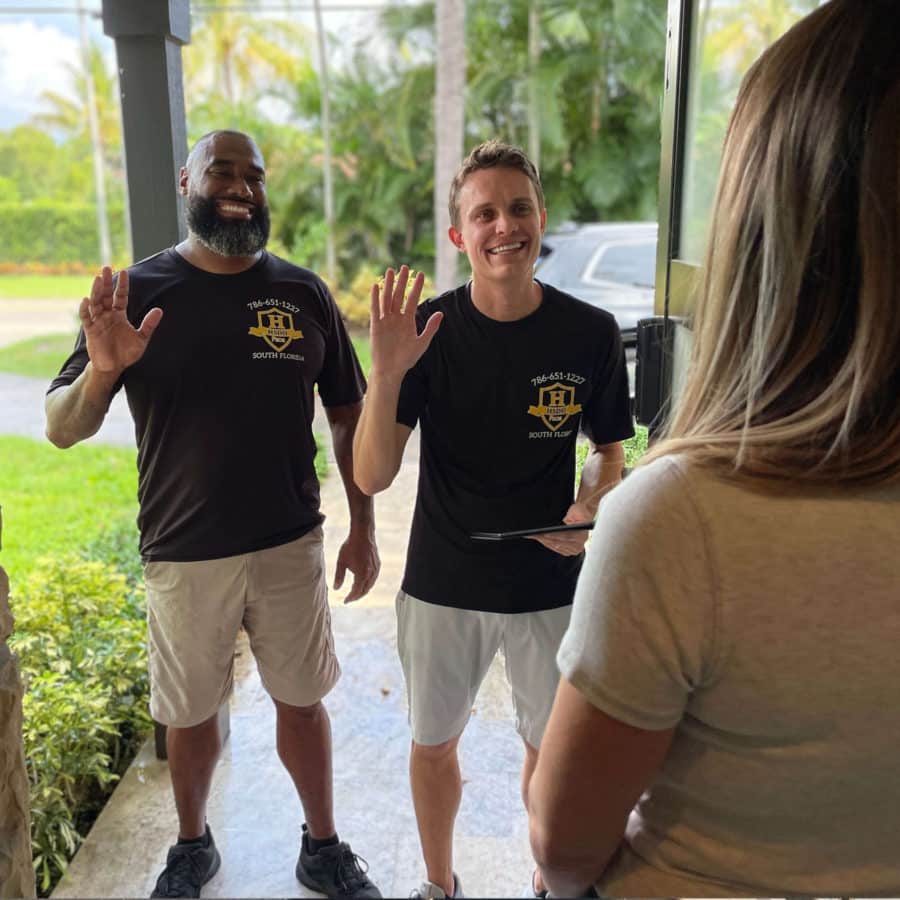 Why HSDO Pros?
What's the go-to full-service junk removal solution in Hollywood? As it turns out, the best local junk removal company is none other than HSDO Pros Junk Removal. We're not just tooting our own horn, either. We're a five-star rated business on Google, and people love what we have to offer them. This includes timely arrivals, a team that can get jobs of all sizes done, and affordable prices that you'll be sure to appreciate.
When we show up at your door to take away your junk, we'll make sure we look the part. This includes not only clean uniforms but wide smiles as well. Know that we're prepared to haul away even your heaviest junk items. The price you pay is based on the volume of the junk you have for us. That way, you'll always get a fair final bill. We never add hidden fees, so wipe that sweat off your forehead. You're in good hands with us!
If your junk has you seeing more stars than the Walk of Fame, then it's time to contact us for help. Don't worry—we'd love to be at your service, and we can even be there as soon as today or tomorrow. All you have to do is let us know more about your project. So don't wait! Contact us online to start scheduling an appointment now.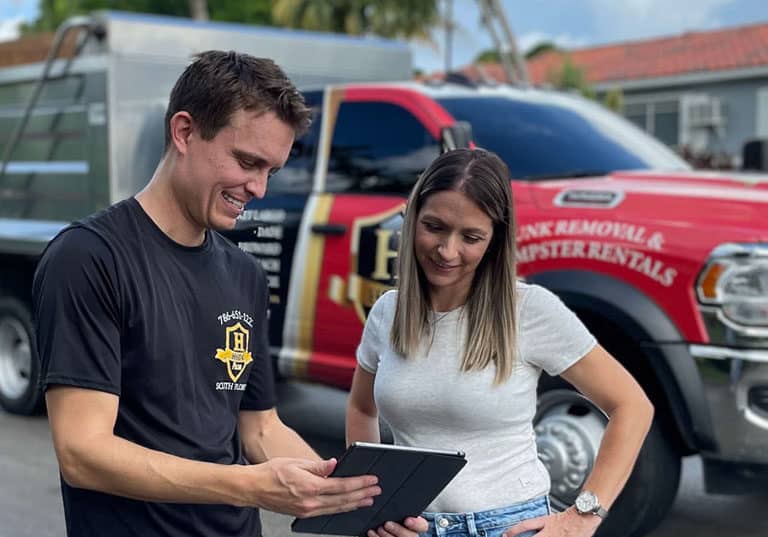 Our Hollywood Junk Removal Process
Ready, set, action! The scene begins with HSDO Pros Junk Removal making our way to your location. We'll give you a courtesy call so you know to expect us.
In the next scene of your appointment, we'll estimate how much junk you have and ask you to approve our upfront service quote so we can begin our work.
The best part of the show is when we haul away your junk! Our full-service experts don't waste any time loading it onto our truck. Your mess will practically disappear!
Finally, we'll settle up with you, wave goodbye, and head out so we can donate and dispose of your junk. That's a wrap! Thanks for choosing a local business.
Clean Outs in Hollywood, FL
The idea of living large in Hollywood is an appealing dream to many people. However, just as many people try moving in, many others don't make it and have to bow out. Because of this, clean outs are often required. After all, somebody has to declutter those residential and commercial properties as they pass between multiple pairs of hands.
For clean out services that are fast and affordable, you can't go wrong with HSDO Pros Junk Removal. We don't back away from big junk removal jobs, so whether we're cleaning out an apartment, office, restaurant, or even an entire house, you can bet that we'll get the work done in a timely manner. We can remove all kinds of items, too. From heavy appliances and furniture to smaller items such as clothes, toys, packaging waste, old decorations, and more, we've just about seen it all. We've just about hauled it all, too! As an extra finishing touch, we'll sweep the floors behind us as well.
About Us
Hollywood's top choice for trusted junk removal is none other than HSDO Pros Junk Removal. We think our region has a lot more to offer than just movies, which is why we proudly haul junk in our nearby service areas. We're the friendly neighbors close to you that just want to meet other friendly neighbors and make their lives a little easier. So when you have junk, get in touch! It won't be long before you're receiving professional assistance from a crew that cares. And for the inexpensive prices we offer, what's not to like about our junk removal services in Hollywood, FL?
What Are You
Looking For?