Junk Removal Services in Homestead, FL
It's called "Homestead" because it's meant to be a home for all the different residents and businesses in the area. However, no home should have to be cluttered and uncomfortable. That's why HSDO Pros Junk Removal is dedicated to meeting all your junk removal needs. Don't wait to give us a call!
FULL-SERVICE JUNK REMOVAL IN HOMESTEAD, FL
Homestead, FL is a great place to "Discover the Opportunities" that can come when you're living life in the Sunshine State. You can take a walk out in the sun, take a trip to the nearby beaches, or even visit the Everglades. Just don't get yourself tied up with a DIY junk removal project. Obviously, it's hard work to haul junk off your property, which is why you might be best off letting our pros handle it for you. At HSDO Pros Junk Removal, we've got the best junk removal services in Homestead, FL, so look no further than us when you demand complete satisfaction!
We're ready to serve every neighborhood and commercial district in Homestead. When you've got any kind of junk, know that we've got what it takes to haul it away for you. Our team members have the muscles required for the heavy lifting, and they've got the positive attitudes needed to make every job a resounding success. By the time your appointment is over, we'll all be smiling!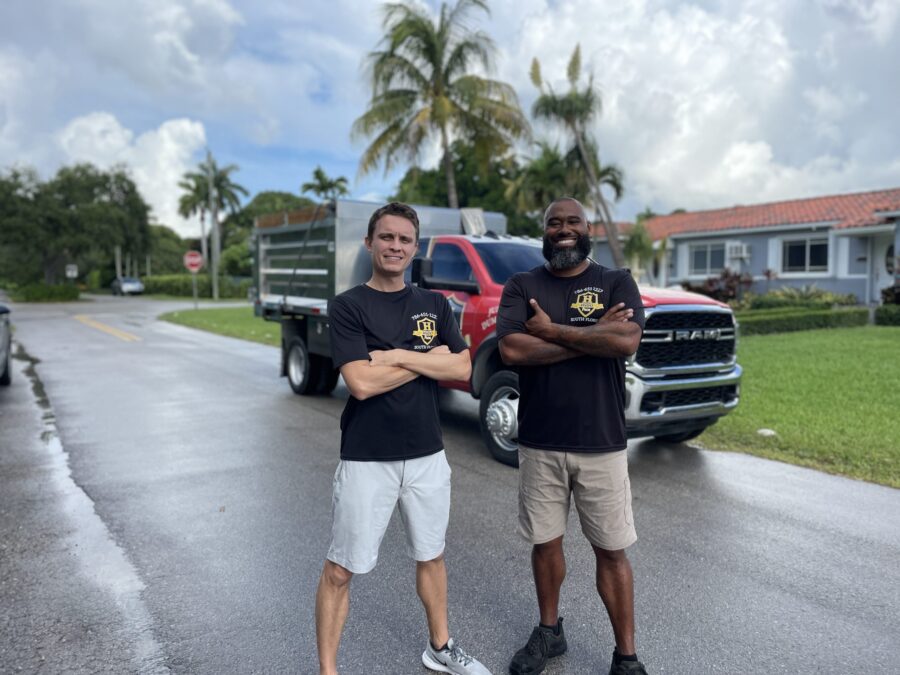 Why Our Homestead Services?
So what makes our hauling services in Homestead, FL better than what the "other guys" are offering? Well, since HSDO Pros Junk Removal is a local business, we have a better understanding of what makes our community tick. We know the best routes in and out of Homestead, and we're very familiar with the local disposal sites, too. Additionally, we rely on word of mouth to really spread awareness of our company, which is why we treat every appointment as an opportunity to impress someone new. We'd love to be your friend, clean up your property, and give you a reason to tell your friends about us. That's why you can expect us to go above and beyond the call of duty when removing your junk!
Here's another thing you'll love about us: our junk removal prices. When you choose our junk removal services in Homestead, FL, you can expect to pay less than you would with a franchise-based business. Since we're not part of a franchise, we don't have to pay franchise fees—and in turn, we can offer you lower rates. What you'll pay is based on how much junk we remove from your property. There's nothing complicated about it. After all, junk removal prices shouldn't have to be rocket science!
Want to schedule junk removal services in Homestead, FL? We'd love to be at your service—in fact, we can even serve you as soon as today or tomorrow. To claim a same-day or next-day appointment, don't wait to get started with us. Click Book Now, and you can send us an online service inquiry right away. We'll just ask for some details about the junk you'll need us to remove. It won't be long before we've confirmed your appointment. See you soon!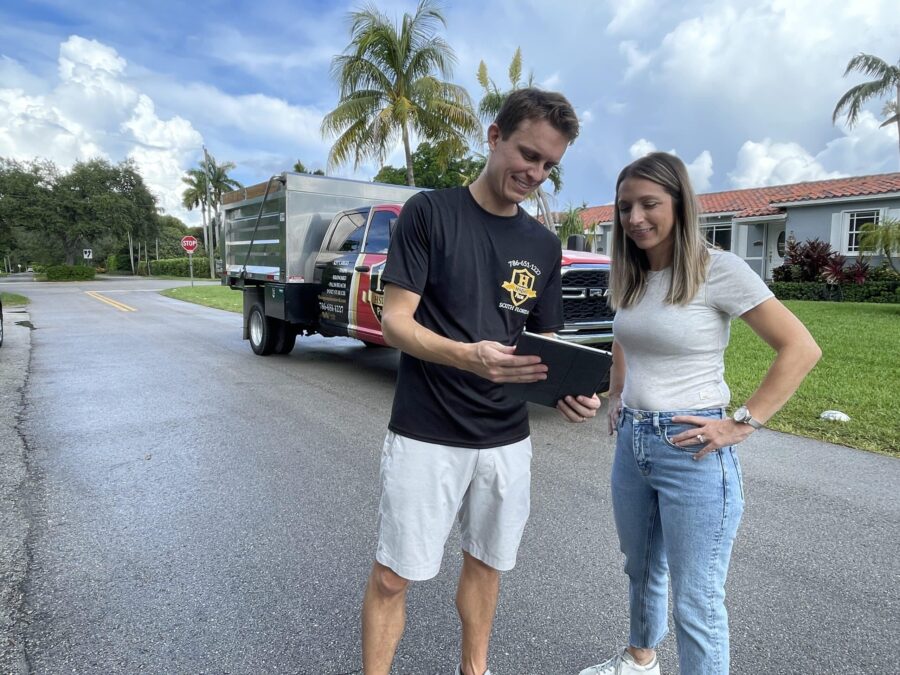 How a Junk Pick Up Works
We'll provide you with a 2-hour arrival window, and you can expect us to show up at your property within that timeframe. We'll also call you when we're almost there.
Once we have arrived, we'll check out all the junk that you need us to haul away so we can prepare an upfront service quote. Approve this quote, and we'll start hauling!
We will take care while removing your junk, ensuring that we don't scuff any walls or floors in the process. Junk removal is hassle-free when we're the ones handling it!
Finally, with all your junk loaded up in our truck, we'll accept your payment and get out of there. We'll take the junk away for disposal or donation after we leave.
Yard Debris Removal Services in Homestead, FL
HSDO Pros Junk Removal removes all kinds of indoor junk, including electronics, clothes, toys, and decorations. However, it's also worth pointing out that we remove junk from outdoor spaces as well. If you are tired of looking at yard debris every time you peek out your window, then let us take it away for you. We can rake up your leaves, pick up fallen sticks and branches, and even dig up old tree stumps that seem like permanent fixtures of your landscape!
About Us
HSDO Pros Junk Removal is the #1 choice for junk removal services in Homestead, FL and other service areas as well. We have our excellent team to thank for our success. They work hard every day so people like you don't have to worry about junk. Let them clean up your mess, and you'll get to see for yourself what makes our crew so special. They're kind, charismatic, and don't back away from any junk removal challenge!
What Are You
Looking For?