Junk Removal in Miami Beach, FL
Quality Junk Removal in Miami Beach, FL
In the sunny city of Miami Beach, FL, junk removal might be the last thing on the average resident's mind. The island city is loaded with opulence; designer shopping, top-notch hotels, and Art Deco architecture all parade Miami Beach. Sometimes, however, junk-related difficulties arise when you least expect it, causing you high levels of stress. Take a broken hot tub, for example. Chances are, you want your hot tub removed so a new one can be installed right away! Or maybe, you're facing eviction and need all your junk sorted through and removed. There are many real-life possibilities that call for an extra helping hand to get rid of junk fast! Thankfully, HSDO Pros provides reliable junk removal that flexes with you and your busy schedule. Call us now for junk removal in Miami Beach, FL, and we can get to your service as soon as today!
Did you know 5-star service can come at a reasonable price? With our volume-based pricing, our rates make sense for everyone! That's because we combine all costs into one, all-inclusive rate instead of stacking fees up on your bill. All you'll have to do is show the hauling team what you need gone, and they'll offer you a free, firm rate off the bat! And later when it's time to check out, there will be so surprises.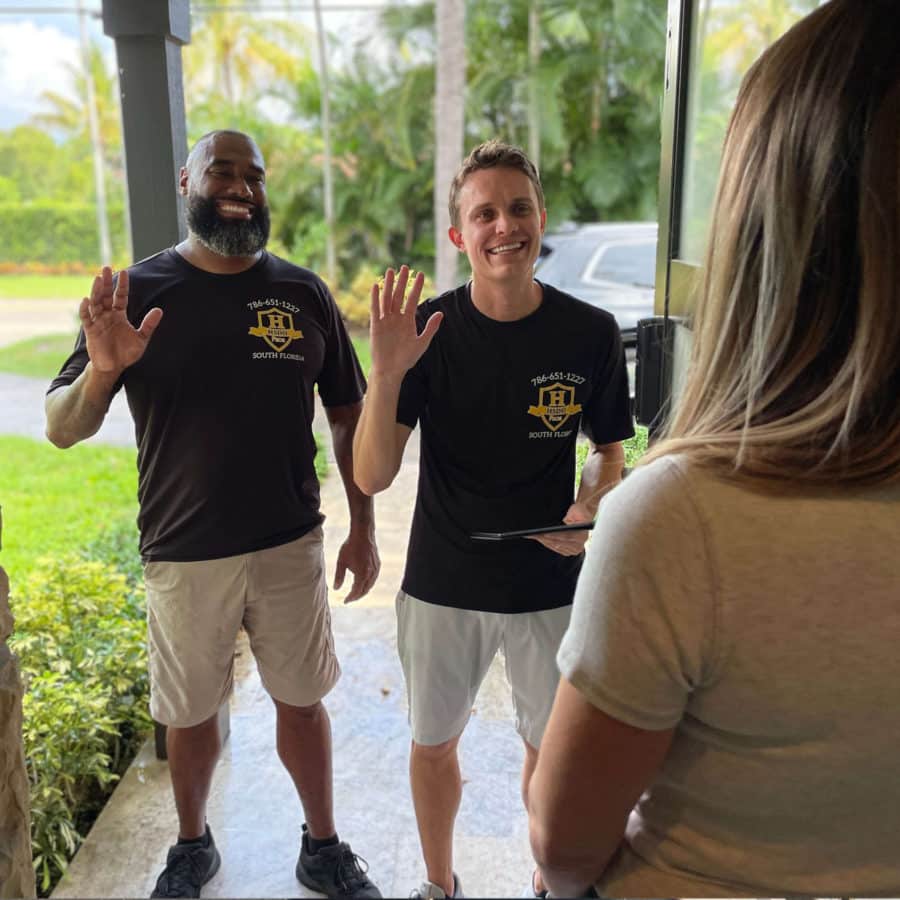 Why Us?
For junk removal in Miami Beach, FL that serves all of your junk hauling needs, count on HSDO Pros. With a passionate, expert-level team of haulers, we offer services big and small, for both commercial and residential clients. HSDO Pros doesn't just serve Miami beach, either! We cater to many different locations in Florida, making our professional hauling and disposal services more accessible.
Our local full service junk removal also raises the standards for responsible waste disposal in Miami Beach! We look at landfills as a last resort and turn to eco-friendly methods like recycling and donations instead. That way, we're protecting our land and beaches while serving the communities we love!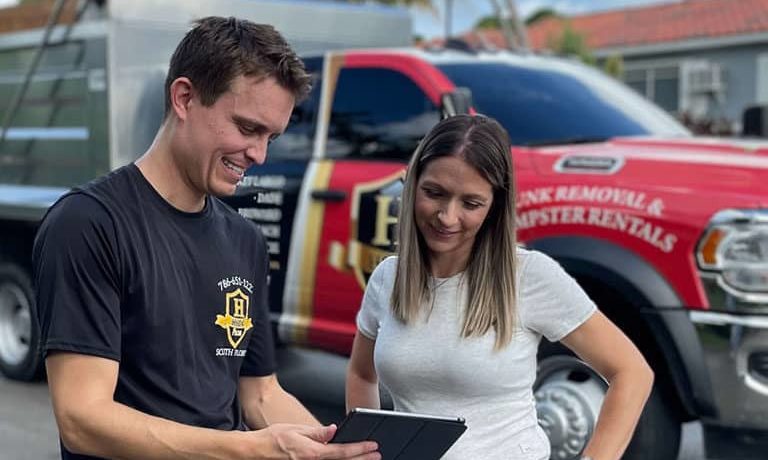 Process
Schedule your appointment for junk removal in Miami Beach, FL today through this link or by calling our office!
Next, our team will contact you in advance of your appointment so you know they're en route.
Once they arrive early or on-time to your appointment, our crew will present you with a free quote based on your volume of junk!
If you're happy with the price, let haulers know so that they can get started. Then, you can kick back and relax while we handle the rest!
Old Mattress Removal in Miami Beach, FL
Do you have a stained, outdated, mattress that you're counting down the days to get rid of? Count no further! At HSDO Pros, we're happy to provide prompt mattress removal right in your neighborhood. Just schedule your appointment, approve our quote, and we'll handle the rest.
At your mattress removal appointment, haulers will remove that old mattress and load it onto a truck with the snap of a finger. After making sure any other junk is cleared out, they'll recycle the mattress at a nearby center. Yes, you read that right– mattresses are recyclable! Components like metal springs, wood, and plastic are all items that can turn into something new. After dropping off your old mattress at a mattress recycling facility, licensed workers handle the breaking down of the mattress into smaller pieces. That way, they can extract and sort through different recyclable materials like metal and fibers! From there, workers would have each recyclable material processed and compressed accordingly so that they can be sold for reuse. Any scraps that don't make the cut would be discarded appropriately.
About Us
When you book the HSDO Pros for junk removal in Miami Beach, FL, you can expect a superior level of local service. Although our company is locally-run, we are proud to address all inquires for junk removal jobs from Key Biscayne to Fort Lauderdale! With a well-versed, skilled, and hard-working crew, we are happy to serve you and strive to exceed your expectations. By matching our high level of service quality with affordable pricing and eco-friendly waste disposal, we blow our competition out of the Miami Beach water!
Since our well-established company plays a strong part in the community, we put safe, responsible waste disposal at the top of our list. In fact, we give back to donation and charity organizations as well as recycle anything we can. Not only does this directly assist the community, it also prevents local landfill-related pollution.
What Are You
Looking For?