Junk Removal in Miami, FL
For high-quality Miami junk removal, call the HSDO Pros!
Professional Junk Pick Up and Hauling Services
At HSDO Pros Junk Removal, we're heavily experienced in our many services and driven to make junk removal in Miami, FL simple!
Accessible. We cater to your schedule, location, and needs! Simply call us for same or next-day service.
Full-Service. Thanks to our hard-working crew, you can sit back and relax as they handle your junk-pick up and hauling.
Eco-Friendly. As junk experts, we handle your junk disposal properly and do what we can to donate and recycle as much as possible!
What We Do
HSDO Pros Junk Removal is a local, family-owned junk hauling business offering the best, most affordable, junk removal in Miami, FL! Our staff has years of experience in the industry and always handles our hauling services safely with ease. From furniture removal to light demolition, we tackle jobs no matter how big or small!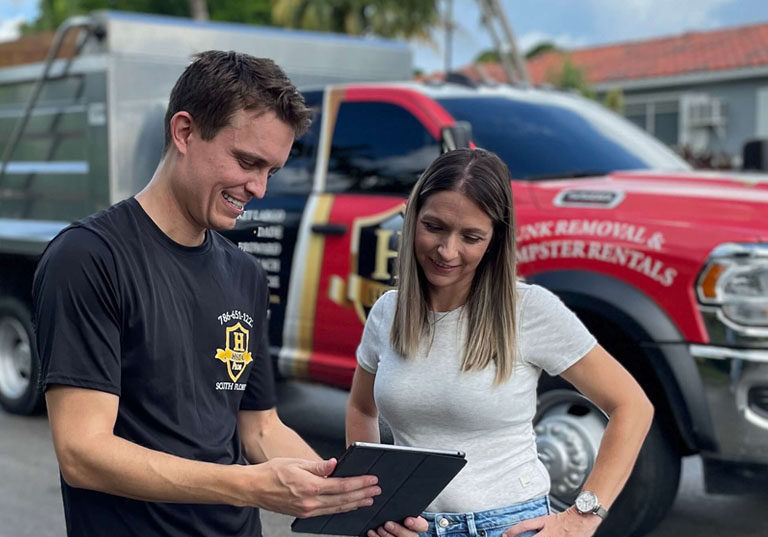 Junk Removal Cost
With us, you won't have to sweat unexpected pricing and fees!
Volume-Based. All our rates are based on the amount of junk the customer needs removed.
Free Quotes. We'll let you know your final price in advance through an honest, upfront quote!
Zero Additional Fees. Other junk removal franchises will surprise you with extra fees, but not us.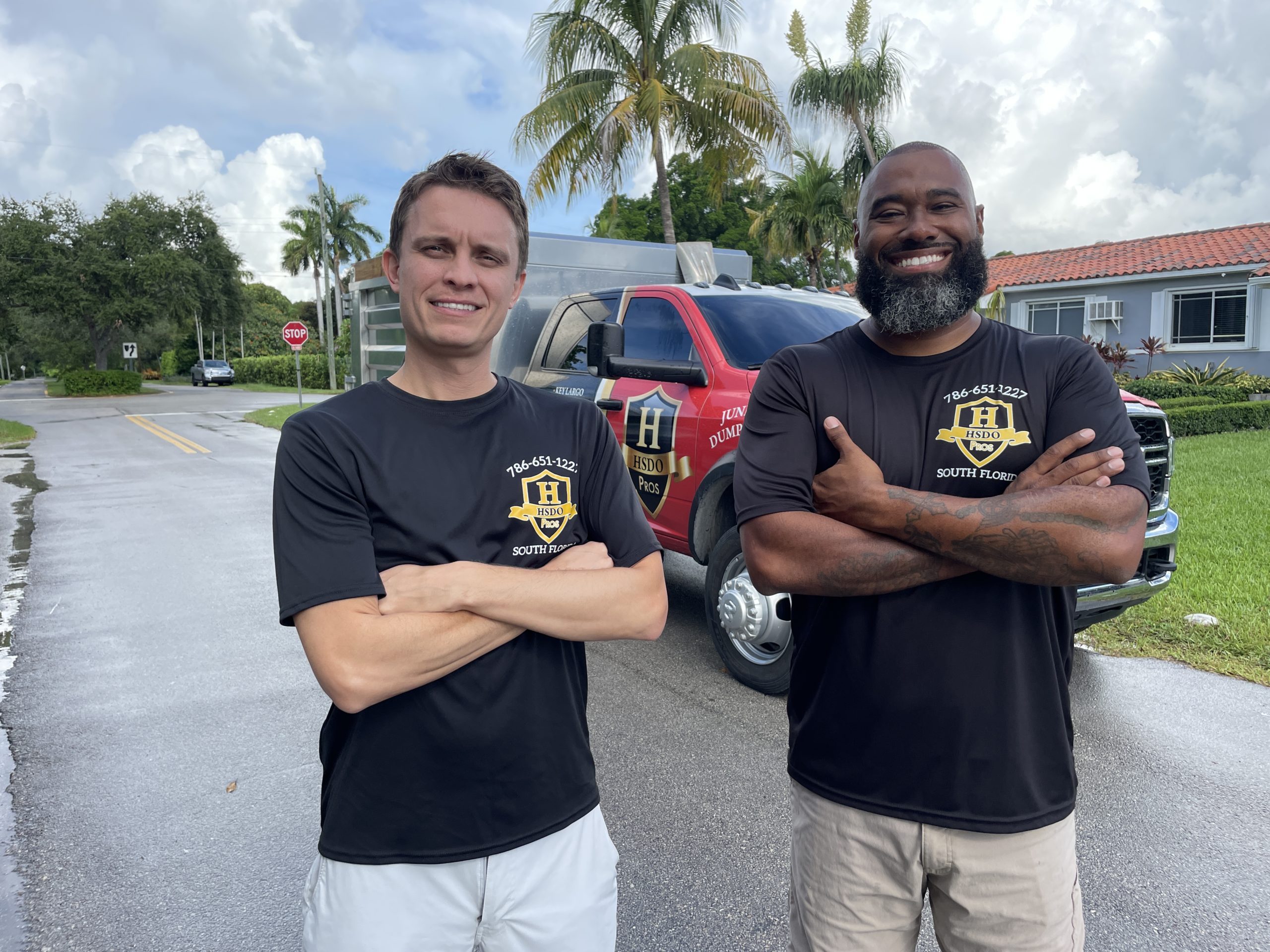 Await the Pros
When it's time for your appointment, our crew will arrive on-time, if not early! After taking a look at your junk load, they'll give you a free quote. Approve Your Quote
Once you approve the quote, we can get started! Don't worry, you won't have to move an inch in the process.
What Are You
Looking For?