Junk Removal Services in Miramar, FL
JUNK REMOVAL NEAR ME IN MIRAMAR, FL
Is it time to schedule junk removal services in Miramar, FL? An unfortunate reality about modern life is that over time, junk will accumulate on your property. It doesn't matter if it's your home, your place of business, or even one of your rental spaces. The good news is that you don't have to deal with this problem on your own. HSDO Pros Junk Removal is proud to serve the people of Miramar, FL, so they can have the "Beauty and Progress" they deserve.
We are a junk removal business that strives to provide you with service when you need it. We are open seven days a week, and we even provide same-day and next-day availability. So if you need to get rid of junk fast, you know what to do. Give us a call!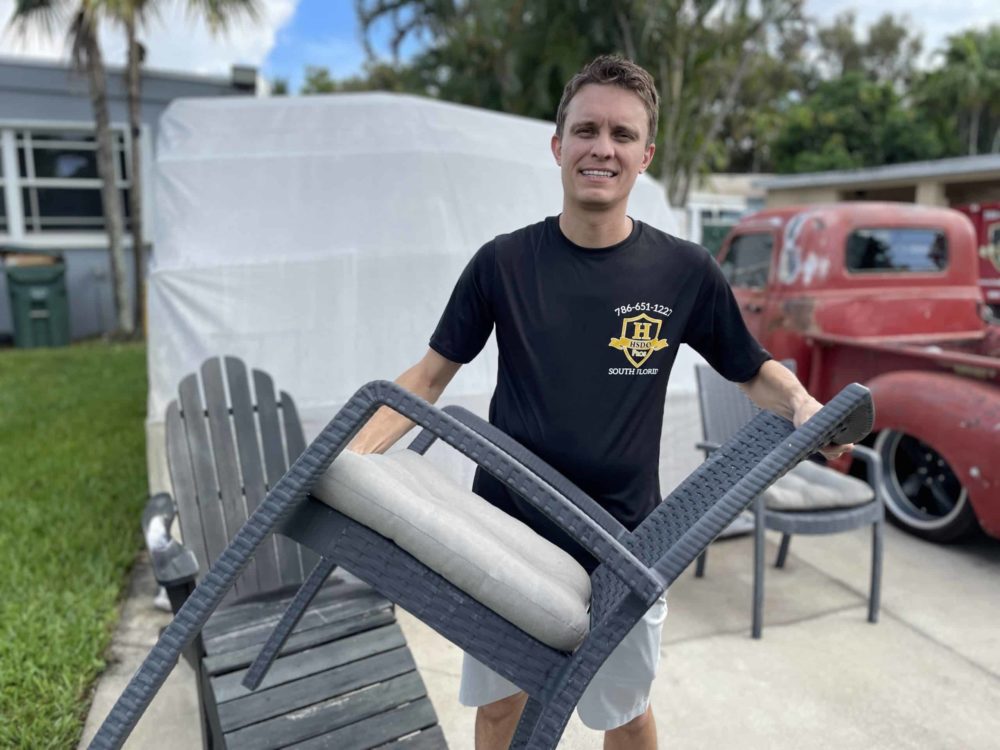 Why Use Our Miramar Hauling Services?
There are a handful of junk removal companies that serve Miramar, FL. However, which is the best choice? What junk removal company will finish your appointment the fastest so you can get back to relaxing on the beach? For speedy service you'll appreciate, get in touch with HSDO Pros Junk Removal. We are used to removing junk and know how to do it fast! We can even offer same day junk removal services if you are in a pinch. Whether you need to get rid of heavy appliances, clothes and toys, old decorations, bagged trash, or something else, it's a sure bet that we can get the job done right!
Looking for fair junk removal prices that leave your wallet in stable condition? We'll do more than provide you with acceptable rates. We'll give you inexpensive ones! Our pricing system is simple. We'll take a look at all the junk you have for us at the beginning of your appointment, then estimate the volume of it all. We'll use that volume to determine how much you owe us. You'll always get an upfront service quote, meaning you don't have to wait until the end of your appointment to figure out what you owe us.
Scheduling junk removal services in Miramar, FL is easy, and we even offer same-day junk removal if you need it! Contact us online right here on our website to send us a message in just a few minutes. Let us know about all the junk that you want to get rid of, and don't forget to tell us your preferred appointment time and date. We'll keep that all in mind as we plan for your junk removal day!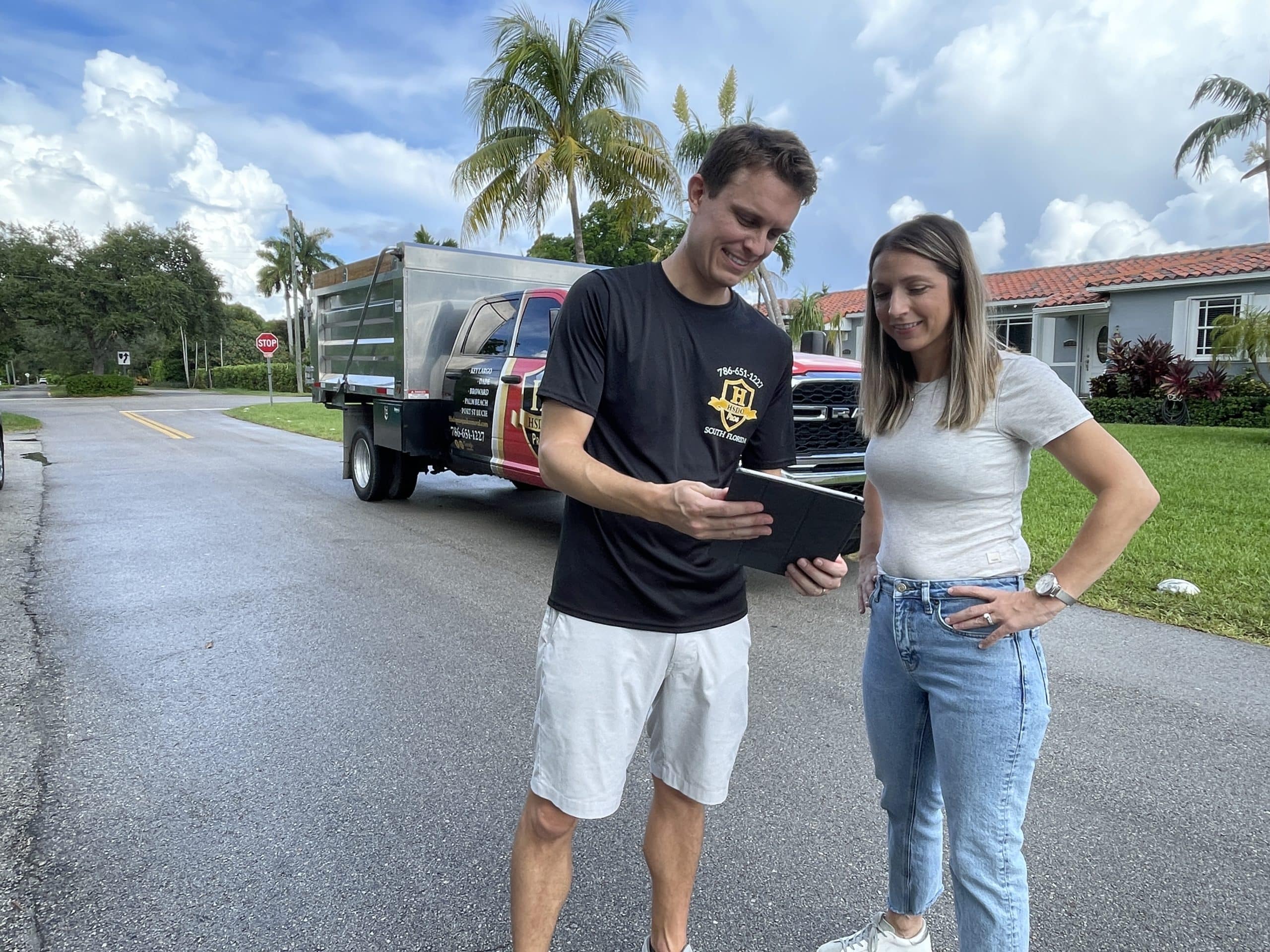 How Miramar Junk Removal Works
Whether you're in the heart of town or near the beach, we will be there, ready to haul, right on time. We always give our customers courtesy calls when we're near.
At the beginning of your appointment, accept our upfront quote so we can get to work. Once you do, our team will start hauling all the clutter away!
It won't be long before we've loaded all the junk into the back of our truck. Afterwards, we'll check our work and sweep up behind ourselves.
Finally, we will accept your payment and leave you to enjoy the rest of your day. Now you can enjoy your free time the clutter-free way!
Furniture Removal in Miramar, FL
Furniture isn't always easy to dispose of. Chances are, you won't be able to haul it to your curb on your own. In many cases, your local garbage collection service will refuse to pick that furniture up anyway! Want to avoid all the hassle? If so, consider scheduling furniture removal with your friends at HSDO Pros Junk Removal. Even your heaviest furniture items, such as sofas, bed frames, and entertainment centers, won't cause us trouble because our team has many more pairs of hands than you do. Just step aside and let us carefully guide the furniture off your property and onto our truck. Just like that, you'll have plenty of new free space to use!
About Us
HSDO Pros Junk Removal serves Miramar and many other service areas because we want to keep our community clean and make the lives of our neighbors easier. What sort of junk do you have for us to haul away? A few household wares? A warehouse's worth of commercial waste? We take on jobs of all shapes and sizes, and we'll do them all with the same friendly flair we provide to all our clients. And for our affordable prices, what's not to like? Contact us today to schedule your junk removal services in Miramar, FL now! You'll be glad you did.
What Are You
Looking For?