Junk Removal in Pompano Beach, FL
Don't let all that cluttered junk get a hold on your Pompano Beach home or working space! We offer full-service junk removal in Pompano Beach that gets rid of junk fast.
The Best Junk Removal Services in Pompano Beach
In the sunny city of Pompano Beach, junk should be the last thing on your mind. Located just north of Fort Lauderdale, Pompano Beach is well-known and sought-after for sandy beaches, marinas, and dive sites. By having to haul and dispose of your own troublesome junk, you miss out on lots of leisure time, let alone the everyday tasks you need to fulfill, like work! At HSDO Pros Junk Removal, we believe you deserve to work, socialize, or have fun in the sun while your junk hauling gets taken care of. Proud to offer full-service junk removal in Pompano Beach, we make the process as easy as can be! Just schedule your appointment, agree to our honest price, and say goodbye to that junk living rent-free in your space!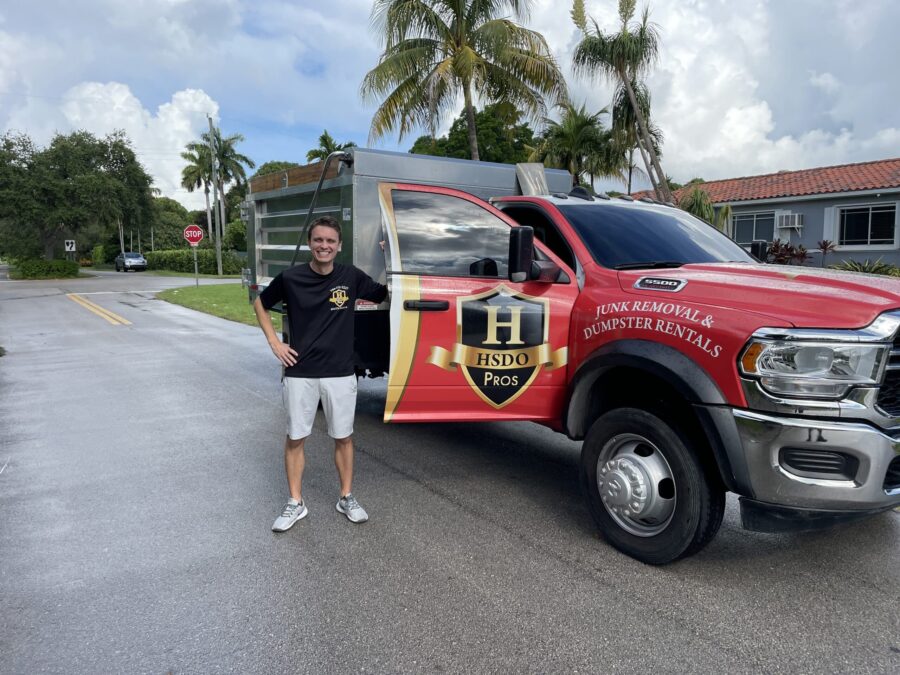 Why Us for Junk Removal in Pompano Beach?
HSDO Pros Junk Removal is here to address any junk hauling services you need! Our company provides an array of diverse services that simplify junk removal in Pompano Beach like no other. That's because we take on jobs from start to finish! As a full-service company, we assure you that no junk gets left behind. Just call, and we'll haul!
Our company doesn't stop at junk removal in Pompano Beach. Instead, we branch out to numerous areas across Dade and Browards counties! Check out more locations we cater to here, or give us a call today to make sure we cover your neighborhood.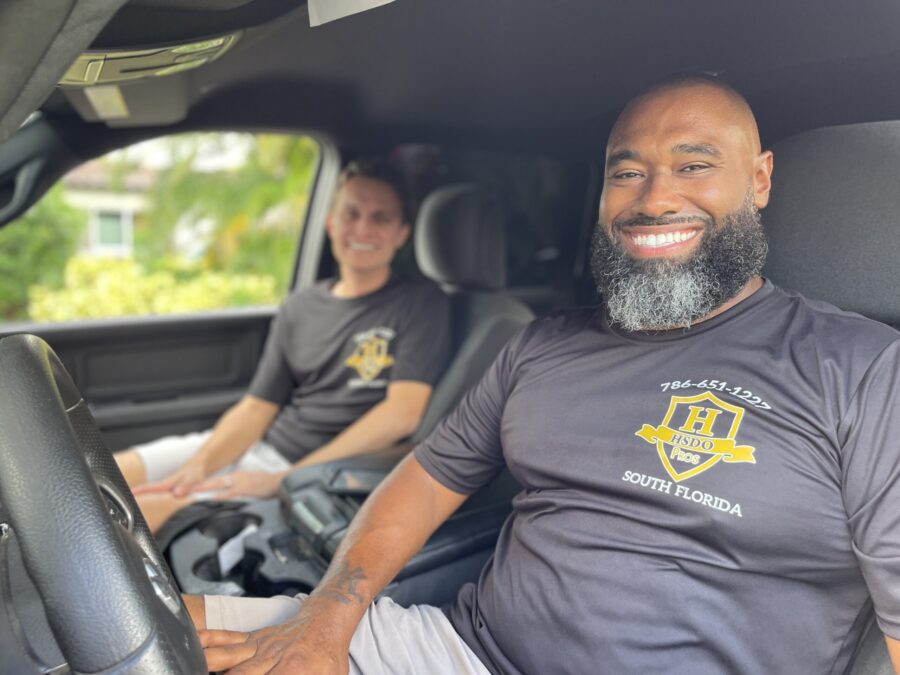 The Process
First, schedule your appointment for our junk removal in Pompano Beach by giving us a call or booking online.
After receiving your request, we'll contact you to confirm! Following that, you can expect our team of pros to promptly arrive on time or early.
At your appointment, haulers will greet you with smiles and ask to see the junk you need removed. From there, they'll present you with your all-inclusive, free quote!
As long as you're happy with the price, your work here is done! Just approve the quote with haulers and they'll get started.
Broken Appliance Removal in Pompano Beach
Appliances like washers and dryers are one of those things that we take for granted and can't live without. When one or both of them cease to work properly, it can be a huge inconvenience! At HSDO Pros Junk Removal, we understand the familiar stress that comes with this situation, and we want to help! After all, we're a group of passionate, qualified, junk removal specialists. Considering our consistent attention to detail and expertise, we're the ideal crew for appliance removal in Pompano Beach!
If you wish to move forward with our trusty appliance removal, rest assured that the process is easy. Just like any of our other junk pick-up services, you just need to schedule your appointment and approve your upfront quote. At that point, our crew of experts would take over! Using a dolly, they'll safely roll out your broken appliance and pack it onto our truck. Then, they'll sweep up debris sitting in your appliance area. As long as all your junk is removed, our crew will move on to the disposal process! By prioritizing appliance recycling, our guys keep your old washer or dyer from hindering our environment in a landfill.
About Us
At HSDO Pros Junk Removal, we bring quality, full-service junk removal that you can always count on to your neighborhood. As experts, we've been in the field for years and know what a job well done entails. With that said, we offer first-rate junk removal in Pompano Beach! Regardless of the type of service you need, we assure you that you won't regret booking our local company. We get to you faster than anyone else, and consistently follow through with personal, professional service where you're the center of attention. We also participate in eco-friendly practices that keeps junk from being wasted in a landfill. By putting donating and recycling above all other methods, we contribute to a cleaner tomorrow! And to top it off, this all comes at a fair price.
You may be wondering what to expect for your service cost. Our business keeps it plain and simple; no matter your location or requested service, your rate is volume-based! Just point our guys to the junk you need out, and they'll provide you with a free upfront quote! And we're not like those other companies that are dishonest when it comes to pricing. Instead of adding surprise fees to your bill, we account for the total cost in your quote. That way, you know exactly what to expect and you don't have to stress over a mystery price!
What Are You
Looking For?